Our unique Airwave product, offers a superfast broadband solution with connections no others can locally achieve. However, Airwave is location specific, currently applicable in Dorset, (the BH20 DT5 area). Moreover, the Airwave Home Broadband is perfect for fast web surfing, uploading and sharing content and basic streaming i.e. Netflix or BBC iPlayer.
---
When a lack of broadband speed threatened to leave the residents of Kimmeridge and newly built state-of-the-art fossil museum in the Stone Age, Voip Unlimited came to the rescue.
Due to our special efforts with providing such a remote area with fast speed broadband connections, and a camouflaging service for the dishes installed on the residential property chimneys. We were awarded the Extra Mile Award by cable.co.uk
A little bit about how it works
Airwave home is our outdoor wireless network created for home users like you. A small antenna is installed on your property, this is connected to one of our nearby masts which connects you to our core network. As a result, we're able to deliver superfast speeds at the highest quality.
NOTE: Only applicable to the BH20 and DT5 area.
What can Airwave Home do for you?

This is your alternative way to get connected to the internet.

You can receive speeds of up to 50Mb/s without the hassle of phone or cable lines.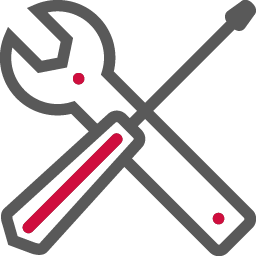 With an installation lead time of between 1 and 2 weeks, we can get your broadband up and running in no time.

You have the ability to use your own router, or we can provide one for you.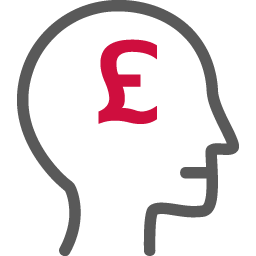 You do not need a phone line to use this service so no hidden costs!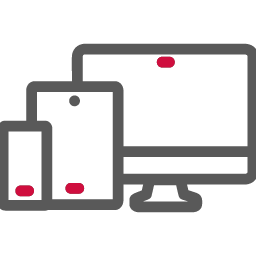 Simply pick the package most tailored to your usage.
1
Order
Place order with Account Manager
2
Install
An installation date for the broadband will be provide
3
Deliver
Voip Unlimited will hand over the service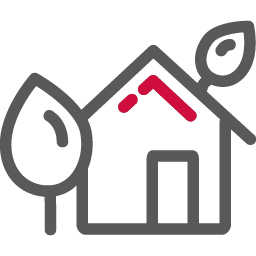 Home Start
Non DD monthly price £30.00
£25.00
DD monthly price
Perfect for a single user browsing online and sending/receiving emails with a small number of devices.
Data 30Gb
Download 30Mb
Uploads 1Mb
Install £350.00
24 Month term
Family Lite
Non DD monthly price £46.80
£39.00
DD monthly price
Great for a family's needs: web surfing, video streaming, uploading and sharing content.
Data 120Gb
Download 30Mb
Uploads 3Mb
Install £350.00
24 Month term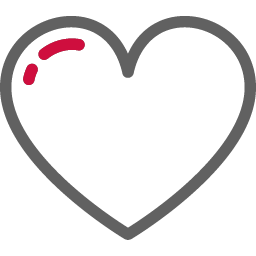 Family
Non DD monthly price £58.80
£49.00
DD monthly price
Ideal for families with a large number of devices and heavy usage. With greater speeds and usage allowance.
Data 350Gb
Download 50Mb
Uploads 5Mb
Install £350.00
24 Month term
SOHO
Non DD monthly price £58.80+VAT
£49.00
DD monthly price +VAT
Faster download/upload speeds and a static IP address for those that have small office requirements from home!
Data 350Gb
Download 50Mb
Uploads 10Mb
Install £350.00

+VAT

24 Month term
1 Static IP address
Simply add in a VoIP Phone for just £5.99 per month
Core network monitored 24/7
Our Core network and equipment behind your individual connection is monitored by our team 24/7 to make sure that you receive the best possible service at all times.
Network monitoring your support
Support for your individual connection is offered between 09:00 and 17:30 Monday to Friday via our office phone number or our support portal.
Feature rich portal
Access multiple tools 24/7 including submitting tickets, update and manage support requests, upload supporting files, search ticket history, invoices, usage data and access to multiple diagnostic tools.
Termination equipment
Our Airwave receiver and router will be provided and installed for you.
Optional phone
We will provide you with our VoIP Home product which gives you a telephone number and the ability to make two concurrent calls. We will simply give you an adapter that plugs straight into your existing phone socket.
We can move your existing number or numbers over to us.
How your data is measured
Going over your limit
Firstly, before you go over your usage allowance, we will keep you up to date when you get close to your limit via email.
Therefore, you will be notified at 75%, 80%, 95% and 100%. You can logon to the portal to see how much you are using.
If you go over your allowance for that month, you can automatically add bolt-ons, again you can do this via the portal. These will kick in once you've gone over your usage allowance.
As well as this, you can add a one-off bolt-on, should you go over your limit. Or you can select re-occurring bolt-ons depending on how often you go over.
Bolt-ons range from 10GB to 50GB.
Prices are as follows:
£10
for 10GB
Per Month
£20
for 25GB
Per Month
£30
for 50GB
Per Month
If you don't use the whole bolt-on for that month, it will rollover for 3 months.
Download and upload speeds
Download and upload speeds have to be quoted as 'up to', the actual speeds can be affected by many factors. However, we endeavour to deliver you the fastest available speed possible 'up to' the advertised headline rates.
Our standard installation charge includes the standard Airwave connection and wireless router.
Monthly data allowance is measured in GB (1 = gigabyte = 1024 megabytes, where 1 byte = 8 bits). Allowance is measured as downloaded + uploaded data.